Part of building your business into a brand is with repeat impressions. The more people see a company logo, the quicker they begin to recognise the brand, which then leads to trust and finally sales. Repeat impressions are the staple of promotional products.
However, the sheer number of products to choose from can be overwhelming for anyone to look through; especially when trying to find that one product that is both unique and creative. Remember the goal of any promotional product campaign is to get something useful into the hands of consumers that will keep them reminded of your brand.
But, if you are a small start-up or were given a small budget to work with, you could end up feeling like the only products you can afford are the ones that no one wants.
Don't let price get in the way of building your brand, there are plenty of cost-efficient promo items that people will attach themselves to and won't leave a hole in your pocket.
Crowdio Insulated Collapsible Foam Can Holder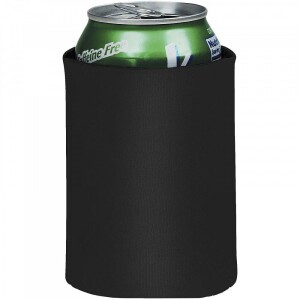 Can holders have been around since 1980's and are still one of the most popular promotional products still in use today. Why's that?
Because can coolers keep your drink cold for longer and eliminate the need for coasters, making them practicable and favourable product. They have impressive versatility and can be printed with text as well as graphics for creating powerful brand messaging. Can coolers solve a need, are useful and every time a recipient uses one, your brand is quite literally, right in their hands.
Office stress or a frustrating scenario you've dawned upon? Be the tension and stress relief your customer needs. The stress ball is a potent stress reliever (and one of the most popular promotional items) on the market. Stress occurs in our day-to-day lives, so let your brand be the simple escape your consumer needs to balance out that energy.
When you roll one around in your palm and squash all your angry energy into it, it helps to relieve some of your stress; especially when you are at work and you have a strong desire to let out a loud scream. With a wide selection of sizes, shapes, and colours to choose from, it would be quite impossible to find one that did not fit your brand message.
full-shades-imprint
Custom printed sunglasses are a very hot item in the marketing and promotional products industry.
Give your consumers a gift that is not only stylish, but also affordable. Printing your logo or brand message on the arms or even the lens makes this item fun for everyone and an item people use on the daily, which by the way only increases your brand recognition.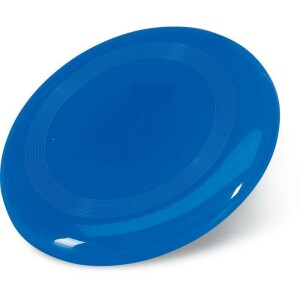 Promotional frisbees are fun, cost-efficient giveaways if you are looking to promote your brand at an outdoor event. It would be a terrific piece of promotion for something like a sporting goods store.
Frisbees are effective advertisements because they have a large imprint area perfect for your company logo or business information and come in every colour under the sun. They promote fun as well. Kids and adults alike will be tossing your promo item through the sky as everyone in the park will get a chance to see your logo.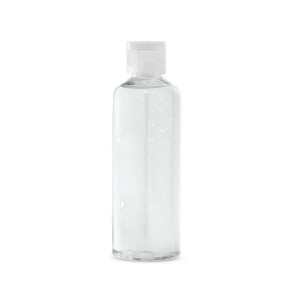 The hand sanitiser market is showing a phenomenal transition post the Covid-19 spread. WHO and FDA launched various awareness programs on public health hygiene and infection control in public and private locations.
The increasing occurrence of disease outbreaks, particularly viral outbreaks, hospital-acquired infections, and a large workforce in unsanitary conditions in developing countries is expected to drive global demand for hand sanitizers.
When thinking of promotional products, hand sanitizer might not be the first thing that comes to mind, but these clever bottles can travel with you anywhere you go; home, office, or school and in general day-to-day life.
Promotional pens have and always will be one the greatest promotional products you can use. A major reason why pens are the most common promotional product you will come across is because they are cheap, tactful, and effective.
Pens, despite being small, do a great deal branding and communicating crucial information to consumers. When a consumer uses a pen with your logo, website, and phone number that information has a much higher chance of sticking in their heads.
Also, pens have a way of finding multiple owners over the course of their usable lifetime, which creates an effect that is almost like word of mouth, only the word is a psychical item, and the mouth is people swapping pens.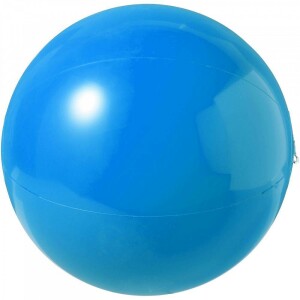 While the name may sound like these products are only good for a day at the beach, they are incredibly versatile and fantastic promotional products.
With the never-ending colour choices, you can choose from to design your beach ball you can create an item for your next charity or awareness event, sporting event or simply for a day at the pool.
For example, get the crowd pumped up for the Macmillan Cancer Support event by creating a green and white beach ball to bounce around the crowd. Beach balls won't go without being unnoticed as they bounce through the crowd for everyone to get a look at your brand.
Creating an eco-friendly environment is all the rave when it comes to hot topics in our world today. Nonwoven totes are a great giveaway not only because they promote 'going green' and maintaining an eco-friendly environment, but also because these bags are a useful and dependable product your consumers can use daily.
Totes can be used for anything from grocery shopping, running errands or just shoving all miscellaneous items into. With a large imprint area, you can use it to be creative and create an inventive design to display your company information or a comical one that shares your brand message while giving the audience a laugh.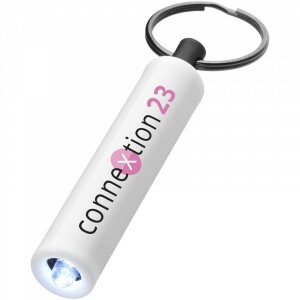 Everyone loves a product that you can stash away unnoticed until you need it most. Flashlight keychains are just that; an everyday item to keep your keys all together, but also a handy light for when you get stuck in the dark.
Add a little light to your next campaign and give your consumers a tactful and useful product. Giving your consumers an item that is not only practical, but functional as well, complete with your logo on it.
This is what will take your marketing campaign to the next level. Whether they are starting the car or opening a door in the middle of the night, your company name is the one they will see every time.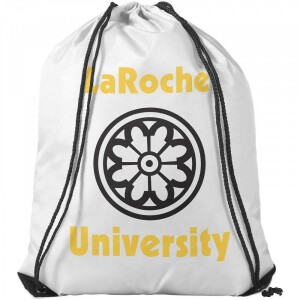 The only question I can think of when it comes to drawstring backpacks is when couldn't you give them away?
These backpacks are durable AND amazing at promoting your brand day after day. With a large imprint area, you can easily customise a drawstring backpack to carry your logo and give your company the opportunity to send your message in a noticeable way.
Because of their useful nature, consumers will be the walking billboard for your brand. Drawstring backpacks are perfect for anyone who is active and, on the move, such as athletes and students.