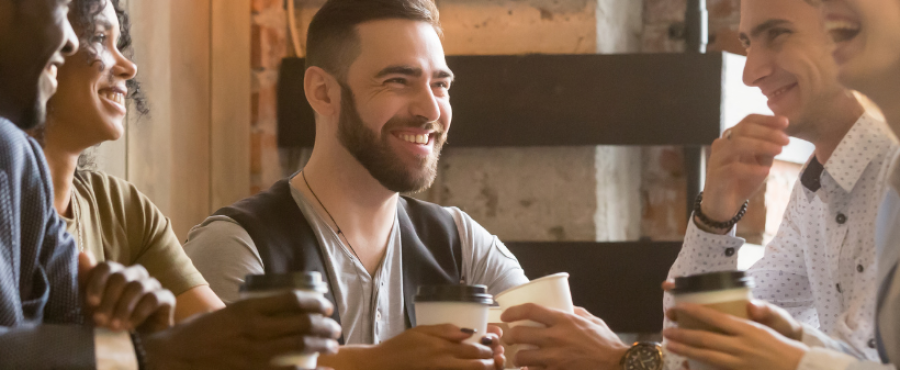 Everything you need to get back on track in 2021

Picture it. The DJ has given you a shout out for your birthday. Your gals/guys have handed you that glorious drink. The music is making question yourself with them dance moves, but you don't care. Life's good. You know you're going for that carvery tomorrow and a cinema trip to clear that hangover. You'll be the talk of the office on Monday with that Jager bomb train you destroyed foolishly. But what a feeling. What a night. What a life.
Now picture this. Boris is on our Samsung 64-inch TV. He isn't smiling, he isn't even looking well-couped, and he's announced that we are heading into a strange thing called a 'lockdown'. Crazy right?
Covid-19 has not been easy and furthermore, it's not been nice. We have tragically seen people pass away and have had our day-to-day life flipped upside down.
We are forced to stay indoors and ask the same question of 'when is this going to be over?'

After more than a year on from the start of over-grown hair and horrendous attempts at DIY, we are now slowly going back to normal and getting things back on track with pubs and restaurants allowing customers to divulge outside and interact together once more. We are moving towards being able to meet up to 30 people once more and dining in restaurants as well as looking forward to late June where we can get back on that dancefloor and be free again.
We are close.
Here is a list of everything you need to get back on track for 2021.
Hand sanitiser gel is vital for you and your clients or whoever you cater with an ongoing pandemic, we all need to stay safe and alert as Covid-19 can affect anyone and everyone.

By using hand sanitiser, it requires less time than hand washing and can be easily accessible than sinks, especially in a busy workplace or public space.

Hand sanitiser provides protection against microorganisms and reduces bacterial counts on hands. For children under six years of age, hand sanitizer should be used with adult supervision.
At EverythingBranded, we have a range of hand sanitisers ranging from all sorts of sizes, even the pockets ones for your everyday life!
Starting from just €0.47 and is available is a one colour logo, you can market your brand and help prevent the spread.
Face mask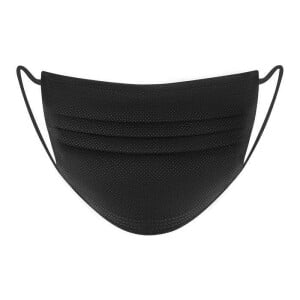 Jumping on the Covid-19 bandwagon would of course be the dreaded face masks. The product that has caused us to do the tap around our pockets like we're listening to ABBA only to realise we've forgotten it.

The primary way the coronavirus spreads is from person to person by respiratory droplets produced when an infected person coughs, sneezes, or talks. Face masks, however, can block these droplets. They act as a barrier to keep virus-containing particles from escaping an infected individual and landing on another person.
The World Health Organization (WHO) have said that you should make wearing a face mask a normal part of being around other people. The appropriate use, storage and cleaning or disposal of masks are essential to make them as effective as possible.
We have a range of face masks available ranging form different colours to different styles such as kids designs or just the regular surgical ones as well as KN95 and Reusable cotton masks with elastic straps.
TESLA. PORTABLE BATTERY
We are now in a world where our mobile phones are just as important as our keys and wallet when we leave the house in the morning, but what is the name of that feeling of when your phone dies and your still on the go?
FOMO is what it is, fear of missing out. Did that person text me back? What was the gossip in the group chat? What if mum rings?
Well fear no more, with a small and portable battery what allows you to charge your smartphone on the go. That's right, smartphone. So, you Samsung users are not missing out either.
The small plastic portable battery has 200 mAh capacity and is even Suitable for charging iPhones tablets with a USB/Micro USB cable included and comes in a range of funky colours.
At a convenient size to fit in a pocket or handbag, this unique batter charger is perfect for when you are on the go and know that your juice is running low on your phone.
LOOP RING AND PHONE HOLDER




On the topic of mobile phones, give yourself that extra security with a phone ring what raps around your index finger and secures the protective phone case in your hand. In 2019 there was 2868 robberies of mobile phones in one Dublin district which is a frightening statistic, but we have now the ability to protect yourself with a small and simple idea.

The Ring Ring phone holder has the ability to attach onto the back of your smartphone and with a ring which can be rotated for landscape or portrait use, this is ideal for protection and safety and is available in a range of colours to fit your phone or phone case.
It's not long now till we are almost back in them pools, and in the red-hot heat. The only isle we want to think about now is to that glorious plane seat and the only thing we care about taking off is the plane bound for sun, sea, and sand.
Why not capture them memories with a Click it sports camera?

The click it sports camera can capture any precious holiday moment with a its 4x digital zoom and has a hard-shell case allowing you to capture the extreme moments such as scuba diving and quad biking.

The Click It Camera can store up to 32GB of memory, as well as be used up to 10 meters underwater and includes batteries.
AMERICA SUNGLASSES WITH UV PROTECTION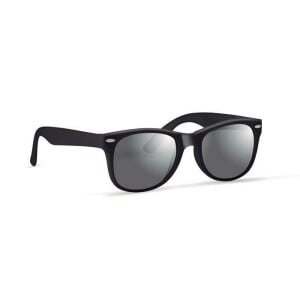 My son asked: "Dad, have you seen my sunglasses?"
I replied: "No son, but have you seen my dad glasses?"
As we await the sun and that warm heat to sizzle away our skin, we know that we look quite uncomfortable when that Spanish waiter approaches us asking what drink we would like and produce an awkward squint.

Well fear no more with the America sunglasses with UV Protection that protects your eyes against the sunlight and with a trendy design, you'd be guarding your pupils with UV400 with the possibility of marketing your brand and being available in eight colours.