Alternative Sustainable promo products

Using promotional products that are eco-friendly can provide your business with many benefits and improve your standing with customers. Most businesses now need to be aware of the environment and show their customers how they are working to improve their impact on the environment – customers are likely to not only pay attention to your service but also to your manufacturing processes, so you need to show your customers what you are doing to provide your services in a sustainable and eco-friendly way.

These eco-friendly products are sustainable writing tools you can customise for an effective marketing strategy. Include your company name or logo to raise awareness about your brand and its message.

Since your product is associated with the green movement, you convey your message of concern for the environment. This adds value to your investment because it projects an earth-friendly message.

BAHIA. BAMBOO BALL PEN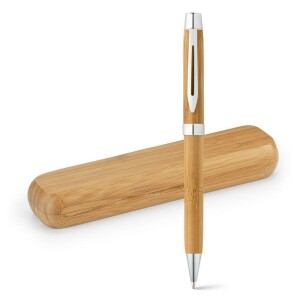 Do your bit for the environment with Bahia Bamboo Ball pen what can come with a custom print. Bamboo helps lower the carbon dioxide rate by 35% in the climate and can be a trendy item with its simplistic style and design.

With an environmentally friendly ball pen, the trendy look will allow whatever your brand is to stand out with a one colour imprint as well as a Bamboo case. Laser pad screen

DAKAR. BOTTLE 600 ML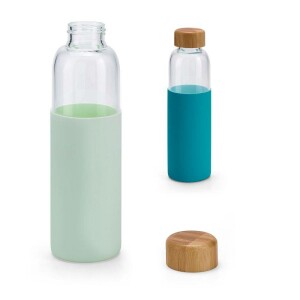 Freshen up with a Borosilicate glass bottle with bamboo lid and silicone pouch. The glass bottle has the capacity of 600ml and can also market your companies' brand with its print screen imprint method as well the smart silicone pouch which is perfect for grip and standing out. Screen print to sleeve.
SEELE WOODEN PEN WITH HEART ON TOP



A seele wooden pen is the ideal marketing product which can be seen as sustainable as well as easy on the eye with a small delicate heart on top of a wooden pen. The Lotus wooded pen can be pad printed on with any logo you desire as well as laser.

MAIMA BAG HEMP DRAWSTRING BAG 200 GR/M2 -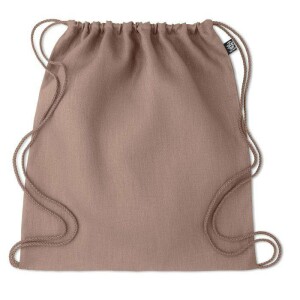 Carry your kit in style with a smart Naima Bag hemp drawstring bag. A stylish but simple item can also display your brand through a pad printing method as well as being 100% Hemp fabric material what is the most environmentally friendly and sustainable of all-natural fabrics? Hemp grows organically almost anywhere, which means no harmful pesticides or fertilisers are used in the growing process. Hemp plants need just a fifth of the water that cotton requires to grow, and the plants leave the soil in a better condition so it's perfect for storing your smelling shoes of exercise kit as well.
ALF. NOTEPAD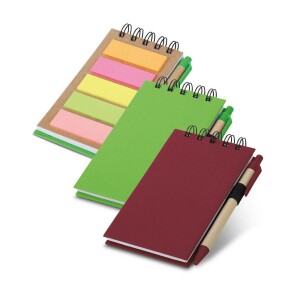 The best of the bunch would be the Alf. Notepad with its coloured sticky notes as well as refill pen. A great alternative from a normal notepad and pen, this recyclable item is perfect for marketing your brand in a eco-sustainable way.
RYE 420 ML WHEAT STRAW MUG WITH SPOON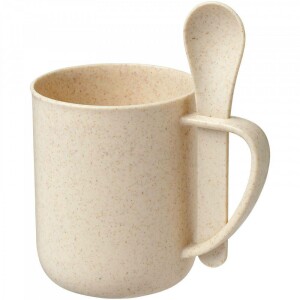 A fantastic combination of 50% wheat straw fibre and 50% PP plastic, this is the ideal item to do your part for the planet as well as have two utensils in one with a spoon and mug. This item can also be printed with either pad print or emboss.

PAPER STRAW 10 PAPER STRAWS IN KRAFT BOX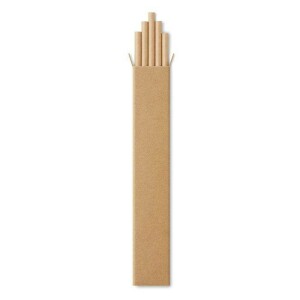 All major fast-food chains such as McDonalds or KFC are now all selling their selected drinks with paper straws to cut down on the use of plastic and has seen them save the amount of plastic within oceans cut right down. Paper straws are biodegradable unlike plastic straws so therefore can take two to six weeks to decompose where as plastic can be up to 200 years!